Teamcenter training in Pune is a flexible, contemporary product lifecycle management (PLM) solution that integrates people and processes across functional silos with a digital thread for creativity. Because of the unrivalled breadth and depth of the Teamcenter offering, you can address more of the difficult difficulties necessary to produce extremely successful solutions. People across the business may participate in the product development process more simply than ever before because of the simple, intuitive Teamcenter user interface.
Some of the world's biggest firms have utilized Teamcenter PLM training in Pune for many years, but it normally required a large investment in software, hardware, and infrastructure. This has changed in recent years with the introduction of cloud technologies and SaaS (software as a service) licensing models… which leads us to our primary point:
Transform with PLM in consulting career
SpiritPLM Solutions has been committed to providing quality education and knowledge to the PLM ecosystem for over 12+ years.
The commitment positions the demonstration of the fact that we are the largest and the leading authorised training partner in India.
We recognize that different customer groups have different training requirements, so we provide variety of training options.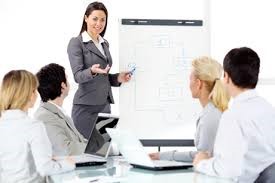 Transform with PLM for better tomorrow
PLM program offered to individual are in line with changing global business environment resulting in the individual performances on a global scale.
This program helps individual acquire skill and knowledge needed to handle most challenging project. We ensure the highest return on investment to find the right carrier path in PLM.
Benefits of The PLM Training
Hands on experience on live project
Get the training from Senior Expert who has delivered multiple corporate training.
Closely interaction with industry expert.
Get the industry level use cases training.
We assist for the successful placement with our partners.
Virtual Live Class training
ILT- Instructor Lead Training.
OLT- Online Training Program.
Learning Hub for Consultant
The cloud is transforming PLM for many firms who previously could not afford PLM solutions
         AWS and Azure are both certified, secure PLM solutions. Teamcenter has been tested and validated by Siemens for each of these cloud platforms. In fact, Siemens is presently hosting its own Teamcenter X SaaS product on AWS.
Lower beginning expenses – The Teamcenter X SaaS option has no infrastructure requirements and significantly lower upfront software expenditures.
Rapid deployment / shorter time to value – It is now conceivable to be operational within two weeks.
IaaS versus SaaS – Use the cloud as your own infrastructure, or use Teamcenter X, which is already a SaaS cloud alternative.
Modern Active Workspace UI — operates similarly to how consumers navigate websites and online apps. You can utilize Teamcenter's newest Active Workspace user interface if you can browse Amazon's buying experience.
Teamcenter is scalable and works well on the AWS and Azure IaaS platforms. Teamcenter can be put in the cloud for a few users but scalable to several thousand concurrent Active Workspace users. 
PLM Software
Teamcenter institute in Pune – PLM software is a system that manages all information and procedures throughout the lifespan of a product or service across multinational supply networks. Data from objects, components, products, documents, specifications, engineering change orders, and quality procedures are all included. Supply networks are becoming increasingly global, and enterprises are changing their business strategies. Many businesses, for example, use embedded software services such as product-as-a-service (PaaS) to offer new goods or services. As a consequence, many firms are realizing the need for cloud-based PLM software that is ready to assist them in being adaptive and responsive. 
Teamcenter Administration
The notion of product lifecycle management is introduced in this course. You will become acquainted with the rich client user interface and understand the fundamentals of Teamcenter. This course focuses on Teamcenter Administration in order to address the demands of your organization via the Client. This course is a role-specific bundle of subjects designed specifically for application administrators.
People across the business may engage in the product development process more quickly than ever before because of the simple, intuitive Teamcenter Customization training in Pune user interface. Whether you implement Teamcenter on-premises, in the cloud, or as SaaS via Teamcenter X, you receive the same tried-and-true solutions to help you develop quicker.
Begin by taking control of product data and processes, such as 3D drawings, electronics, embedded software, documentation, and your bill of materials, using Teamcenter (BOM). Increase the value of your PLM system by using it across more domains and departments, including manufacturing, quality, cost engineering, compliance, service, and supply chain. Teamcenter is adaptable to company changes and can manage all product development issues.
This PLM Training in Pune is best suited for:
Product Lifecycle Management Users
Solution Consultants
Sales & Pre-sales Professionals in PLM
Business Decision Makers
SAP PLM Aspirants