Umesh Deshpande, Business Head (B.E Mech. with over 25 years of experience)
Umesh Deshpande is the business head at FaithPLM Solutions. Umesh has an Expertise in mentoring team in Engineering and Manufacturing IT Consulting. Prior to FaithPLM, he worked with TATA group of companies over 25 years and played a various key roles across the extended enterprise involving his major contribution in Supply Chain Management. Umesh strongly believes in Customer Success, Ethics, Mutual Respect and Transparency in business.
Responsibilities: As a Business Head of FaithPLM, he is responsible for Strategic Planning, Resource Management, Business Development and Client Engagement.
Anant Bramhankar is a founder of SpiritPLM Solutions. He is a Siemens Certified Teamcenter Professional. He has 14+ yrs of Industry level Experience in Teamcenter Implementation, Deployment, Customization ,Corporate Training and Batch Mode. He has successfully conducted various training program for industry professional through Corporate or batch mode, so far have given training on Teamcenter user, admin, deployment, multisite and customization level for 1000+ industries professional from various organization. Training Conducted at Mahindra Engg. Services, CATERPILLAR, Infosys, ATOS, GEOMETRIC, HP, UTC Aerospace, PROSTEP, IBM, WIPRO ,VAL, WARTSILA,BOSCH, STERIA, AND MANY MORE.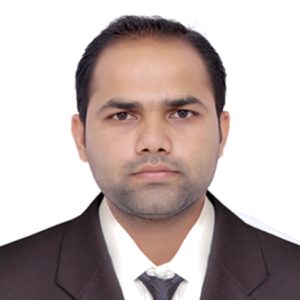 Skilled in Teamcenter Implementation, Teamcenter Administration, Teamcenter Development, Active workspace Administration and customization, Android development.
Worked on several implementation and development projects with our global customers.
Teamcenter Active Workspace

– Active Workspace Administration and Configuration:
Such as data model, XML files and all other configurations required for designing and implementing the high end solutions for varied business requirements.


Active Workspace Customization:

Such as Location and Sub-locations, custom data providers, data-provider updates, its events, data-provider specific commands and view modes, registering different Object icon, customizing their properties, stylesheet data providers and so on. Designing and implementing new SOA and REST APIs, and then calling existing and new SOAs and APIs from the client. UI Builder to define new commands, panel, command action, command conditions, client and server visibility, and its placements.
            Active Workspace Implementation as per business requirements. Design and implemented several business requirements in Active                Workspace domains for various customer.
Teamcenter Unified Solutions:
 Implementation (TCUA, TCX, TC Mfg, TCProject, TCRA, TCSRM, TCSimulation, TCC etc)
Customization (Server/Rich/Active Workspace client) using ITK, C,C++, SOA, JAVA, WSDL
Site Support (Onsite/Offsite) on Teamcenter Application,
Teamcenter Upgrade from TCEng or TCX or Legacy to TCUA.
High end project implementation, integration, performance tuning, legacy integration, data migration, security implementation, automated testing, development and so on.
Teamcenter concept to customization (Unique Initiative industry professional)
Teamcenter Application Architect Program for Industry Professional & Fresher
Codeful Customization (Server/Rich/Thin client) using ITK, SOA, C,C++, JAVA, WSDL
Teamcenter Administration (Codeless/Datamodel)
Deployment (New/Upgrade/Multisite/SSO/SSL/ADA/Integration MCAD/ECAD etc)
Custom module like (Schedule Management, TCMfg, TCRA, TCSE, TCC, TCSecurity et al)
Teamcenter Support/Issue Resolution/Multisite Issue Resolution/Data inconsistencies. 
Siemens PLM Software Certified Professional issued  by Siemens Industry Software .
Siemens Certified Teamcenter PLM Professional issued  by Siemens Industry Software .
Siemens Certified Teamcenter Trainer issued  by Siemens Industry Software