Install Teamcenter using Deployment Center
Deployment Center is a centralized web application for deploying software to Teamcenter environments. Using Deployment centre, you can manage multiple environments from a single location.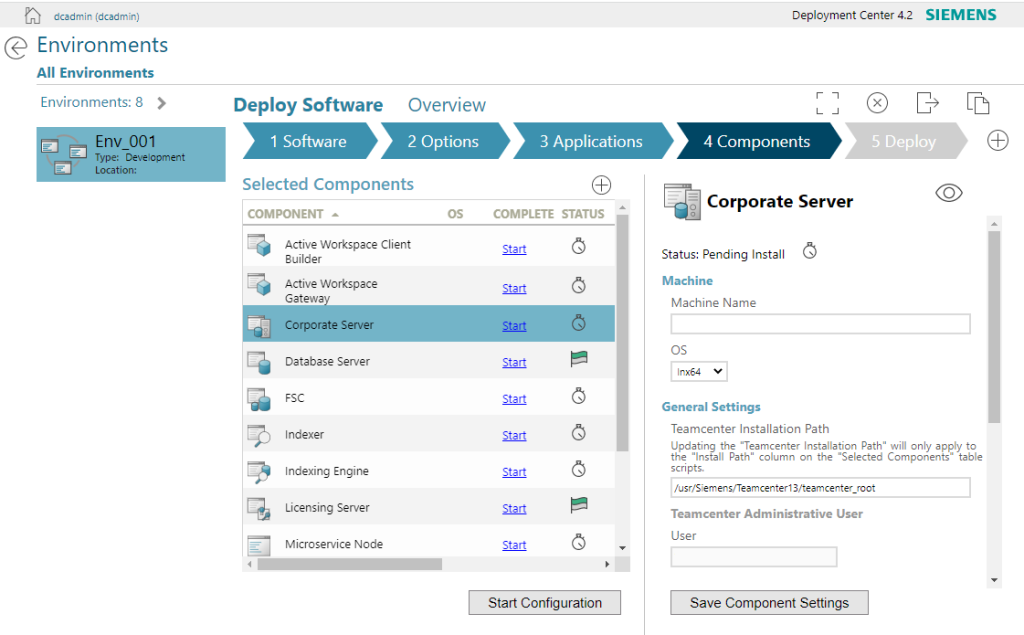 Benefits:
Deploy, manage, and maintain multiple versions of software in multiple Teamcenter environments from a single web application with authenticated user access.
Reducing the number of people, steps, and time involved in software deployment.
Provide a centralized location to create and view Teamcenter environments and view deployment information.
Ensure consistency and accuracy by reviewing and adjusting deployment configuration before rollout to Teamcenter environments.
Contents in details:
Prepare to install deployment centre.
Install Deployment center
Configure Deployment Center
Add Teamcenter setup to the deployment center environment
Install Corporate Server using deployment center.
Install Teamcenter Rich client using deployment center.
Configure Software repository
Manage repositories
Maintaining repositories.
Add the required components
Add the Server Manager Cluster Configuration.
Install Active Workspace feature using Deployment center.
Start Deployment center
Upgrade Deployment center.
Log on to deployment centre
Deployment cent centre er maintenance.
Application deployment procedure.
Server and Client deployment scripts
Software Task
Options Task
Application Task
Components task
Deploy task
Run Deployment scripts.
Manage Teamcenter Environment
Deploy software suing deployment center.
Quick Deployment.
Understanding Quick Deployment.
Quick Deployment procedure
Creating an XML Configuration file.
Troubleshooting Quick deployment
Deploy the BMIDE template packages.
Troubleshoot deployment center.
Run Deploy.bat file